AnneMarie is a photographic artist, based in Otago. She specialises in historic photographic processes. Her goal was to become self-employed and make a living from her art, but, while she exhibited and sold her works through a gallery in old Cromwell, she wasn't sure how to further progress her business. Annemarie contacted BMNZ who matched her with mentor Brian Weaver, who she has now had a partnership with for nearly four years.
"Handcrafted, original images from Central Otago New Zealand, created using the earliest methods of the photographic pioneers"
Photographic artist Annemarie Hope-Cross nearly missed her golden moment.

Browsing through her emails on New Year's Eve last year she came across one that looked suspicious, but it was also telling her that she had won an honourable mention in the Barcelona Biennial Exhibition.

Thinking it was a scam, she asked her husband to double check - completely forgetting that she had entered a competition while recovering from treatment for breast cancer.

"I thought is this real or is it a scam? – and it turned out to be true," Annemarie says. "I had to respond and say yes that night, so I nearly missed the deadline because I was suspicious."

Annemarie still can't quite believe that her work will soon be exhibited on the other side of the world.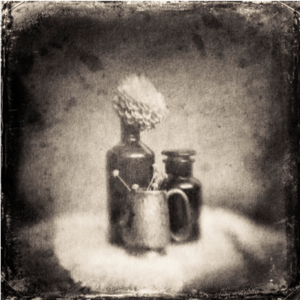 In fact, she's still pinching herself about a lot of things – the fact that she is a breast cancer survivor; that she is able to pursue her passion as a fulltime job and that she was lucky enough to find mentor Brian Weaver from Business Mentors New Zealand, who gave her the confidence to believe in herself and the strength to reach for great heights, while also ensuring she "got it right".

"I'm not a person who starts a business from scratch to marketing. I have no experience whatsoever, so Brian was able to put things in place and suggest things I would never have thought of," she says.

Photography is in Annemarie's blood with her late father David and grandfather Henry Hope-Cross both professionals in the photographic industry. Some of her earliest memories are of watching them at work together in her grandfather's darkroom.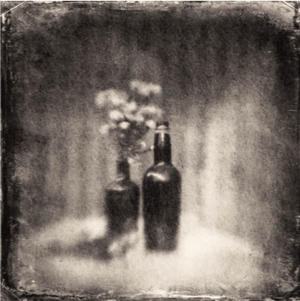 Carrying on the family tradition, Annemarie studied Photographic Arts after leaving high school and then worked in several commercial photographic studios trying to find her niche, before becoming a fulltime ambulance officer.

Annemarie was keen to reignite her love of photographic art, but the opportunity never eventuated until she moved from Auckland to Alexandra, Central Otago, in 2008 and came across some brochures that her late father had given her several years earlier.

"They were from a place where photography had been first invented in the UK in the 1830s and they fired my imagination."

So much so that Annemarie travelled to Lacock, England in 2011 for two workshops, which, she says, led to her "lightbulb moment".

"The workshops changed how I viewed my photography as an artist and I decided that I wanted to do this all day every day for the rest of my life," she says.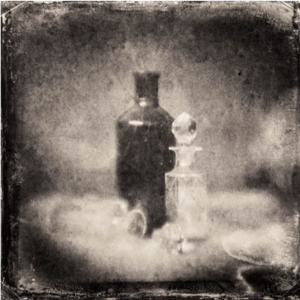 Her dream was to become self-employed and make a living from photographic art, but, while she exhibited and sold her works through a gallery in old Cromwell, she was at a standstill as to how to further progress her business.

"I honestly didn't know anything about starting a business and growing it, but I had a feeling that if I talked to a business person, I might find a way of getting more information and being able to take it from there."

So, she contacted Business Mentors New Zealand who linked her up with mentor Brian Weaver, an ongoing partnership of nearly four years she describes as "precious".

"He's always there in the background," she says. "I might not talk to him for quite a while but then something will pop up again and he's there for me, which is just amazing really and I value that so highly.

"I didn't know what to expect when I went to BMNZ and it will be different for everybody, but for me, he's absolute gold, he's awesome. It's really precious knowing that someone like that is there for you."

She says she could have done an MBA but that's not where her interest lay.

"It would have been a dreadful diversion of my time and money, whereas to go and ask someone who has the know-how and can apply the relevant things to my business and to my situation has been gold."

Brian, meanwhile, has watched Annemarie grow in bounds since their first meeting.

He says to begin with he felt she really didn't appreciate how "potentially interesting" her art was.

"Her art is terrific but the back story to its creation, how it's made and the nature of the historical process she was using, also needed to be heard.," he says.

To tell her story, Annemarie needed to become more confrontational, move out of her comfort zone and sell herself by talking to her customers, gallery owners and people at the markets.

"It didn't come naturally to her at the beginning, but I tried to make her aware that no one else could do it for her," Brian says. "Her art is her passion and her ability with the historical processes is so unique."

He says she was "quite surprised" at how interested people were in talking to her and finding out more.

"It was a growing and learning process for her to become more confident in her interactions with people. The fact that she is getting the recognition now is in large partly due to the fact she is growing in confidence. She now believes in herself.

Sometimes, he says, people just need a bit of confidence to take that first step to put themselves out in front of people.

"My experience in mentoring people is that they actually know what they should be doing, but they want to hear it from someone else, so they need that little bit of confidence so that they know that what they are doing is right, they're on the right path and making the right calls."

Annemarie was on a roll when she found out she had breast cancer. She had been working alongside Brian for about a year at the time and was edging closer to fulfilling her dream of becoming fully self-employed.

She had plans in place, had reduced her work hours to part-time so she could focus on her passion and was learning to think bigger.

Her diagnosis meant they had to "park things a bit", but ironically, Annemarie says there has been a spinoff to her cancer journey.

During treatment, she found the time to research what other photographers were doing, how they sold their works and generally understand the competition.

Despite having "barely any energy", Annemarie still went outside in the mornings to set up her camera for an eight-hour flow image and then head back outside in the evenings to bring it back in, the subsequent images sealing her the Barcelona exhibition honours.

Brian was blown away at how Annemarie carried on making images throughout her diagnosis and treatment.

"I was humbled by the fact that she was dealing with all these issues while at the same time she still found strength to continue making images.

Annemarie credits Brian with her newfound business savvy.

"Even though I have a completely different business to his background, he's given me the confidence and trust in him to know that he really does know what he's talking about.

"He has specifically focused on my marketing and how important it is to have a range of products. For example, I've got my bread and butter photographs and then there are my creative photographs, which I will sell less of, but at a premium price."

She says having Brian help her craft a statement to explain her business enabled her to realise that where she has come from is part of the story of her work.

"That has helped me understand the value of a story - I've now changed my whole pitch."

Annemarie is trying to treat her cancer diagnosis as a silver lining - "a blessing in disguise".

"It's made me think that I need to rejig my life so I'm not running around like a headless chicken. I need to slow down and look after myself better and listen to my body and do more with my photography because it is my passion. So, if anything, being diagnosed and having treatment has made me focus even more and be more determined.

"Before, I was trying to compromise and be sensible and keep money coming in from other jobs where I was working for other people, whereas now I'm thinking, no, the photography is my focus, none of us know how long we've got and I'm just going to seize this with both hands and go for it."

Annemarie's 3 key takeaway tips:
1: Go and get a business mentor. Don't hesitate, it's such a worthwhile investment in your time and your money
2. Trust your instincts
3. Be true to yourself


Business Mentors New Zealand
Business Mentors New Zealand is a nationwide service linking skilled and experienced volunteer mentors with Small and Medium Business Enterprise (SME), start-up business and community organisations needing support to grow.
Our highly motivated mentors are accomplished business experts who transfer their business development knowledge, skills and experience to their mentees. Mentors provide a sounding board offering advice, support and an independent perspective to their assigned business owner or manager guiding them to realise their potential.
Our business mentors have strong links to their communities and have a passion for helping other business people to succeed, with over 75,000 mentees already benefiting from their guidance over the last 27 years.
This vital service, made possible due to a network of over 2000 mentors and 14 agencies throughout New Zealand, is delivered in partnership with the NZTE Regional Business Partnership network.
Each agency has regional mentor coordinators working alongside Economic Development Agencies, Chambers of Commerce, Employers' Associations, and local business networks.
For more information on getting business mentor support, or becoming a mentor, visit www.businessmentors.org.nz or phone 0800 209 209.